When you're looking to buy a new cherished number plate, look no further than Platehunter!
Platehunter is the UK's cheapest number plate supplier with over 56 million personalised number plates for sale. Our free registration valuation team makes us the best place to buy or sell your private plate.
As the leading seller of DVLA number plates, we can help you with everything from buying and selling registration plates, to even helping you create the ideal reg plate. What's more, our service makes the whole registration transfer process as easy as possible.
Private Number Plates
Platehunter make the process of buying a private number plate easy, and our super search bar and plate builders are designed to help customers target their ideal registration. We have more than 56 million private registrations available in our database and this is regularly updated, meaning there's a plate out there for every type of individual. Our aim is to offer distinctive registrations at the best possible prices, with high quality customer service, and our Price Match service allows us to match the price of your desired plate if it is advertised at a lower price elsewhere. In most cases we're able to beat the price. We also make it our duty to take you through the entire process, and once you've purchased a plate online we can take care of the paperwork on your behalf to make sure the process is completed quickly and correctly.
A private number plate can be as unique as you want it to be; perhaps a combination that spells out your hometown, nickname, date of birth or favourite phrase, and our database also includes private number plates that are sold privately. Our enormous database means that Platehunter are regularly meeting budgets of all shapes and sizes, and we have various number plates available under £39 +vat + £80 transfer fee. In the rare occurrence that you're unable to find a unique registration that meets your needs, our advisors are always on hand to help you track it down and we use our many industry connections to supply the plate at the lowest possible price. Our Plate Alert service is another smart way to snap up your preferred choice when it becomes available, and with this service you can be rest assured that you'll be informed immediately when your ideal reg is up for sale.
Your search for a unique registration begins by using one of our three search tools, and once you've made up your mind on a registration you can buy, enquire or add it to your wishlist, while plates sold privately allow you to make an offer. Snap up your ideal reg today before somebody else does.
Our Latest Happy Customer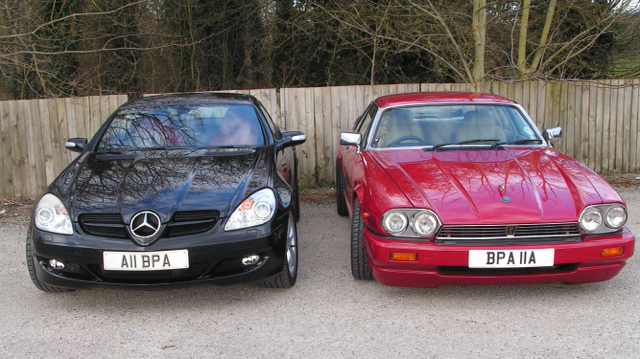 If you are looking for a Personalised Registration, look no further than Platehunters. I was looking for a Personalised number, but kept on finding barriers put in my way with other companies. Price being the main one. Straight away when rang Platehunters their helpful friendly service was there right from the start. there was not the sleazy response you get from some companies. Platehunters were committed straight away to helping me obtain the registration I wanted. With in a short time. I was told it had not been released by the DVLA, but after a couple of days they rang me and said it would be in a on-line auction. They talked me through how the auction worked. on the day of the auction they were in touch again to make sure I had got on to the auction site. I obtained my Reg, thanks to Platehunter. I would recommend them to any one who is looking for a fist class, friendly, professional service. Once again, thank you Platehunters for your help and support.
Buying and Selling Registration Plates
Buying, selling and transferring your new number plate can be tricky, so the team here at Platehunter can make the whole process a lot smoother (and much less stressful!). Contact us now to get help with buying or selling number plates.
Buying a Private Number Plate
Buying a number plate from Platehunter is easy. All you need to do is find your perfect plate using our search tools, choose the type of acrylic plate you want with your purchase and buy it! We will handle all of the paperwork so just sit back and relax.

Selling Your Private Registration Plate
Are you interested in selling your number plate?
The team here at Platehunter are committed to make the car registration plate process as easy as possible for you. We will advertise your number plate on our site and once a buyer is found, we will professionally handle all the transfer paperwork and administration for you.
Finding Your Ideal Private Number Plate
Looking for your own private number plates but not sure on where to start? Use our ideas for personalised number plates to give you some inspiration, as well as checking the price you should estimate to pay.
If your name has too many (or too little!) letters to be interpreted onto a private number plate, there is no need to feel limited. Everything from kid's names and job titles can be put onto your private registration plate to make it unique to you. It truly is a one in a million!
Personalised Number Plate Finder
Our registration plates also make excellent gifts! Perhaps your friend has always wanted a new private number plate to customise their car, or your dad has been collecting them for years and is looking for a new addition; the team here at Platehunter can help.
Use our number plate finder to help see what you're looking for. If the specific number plate isn't found, there's no need to worry. Our extensive list of contacts means that we are able to track down the perfect number plate for you. You'll also be able to get your new number plate at some of the most competitive prices around – bonus!