Number Plate Investments
When the first '61' number plates appear on September 1, a select few will have been reserved months ago at auction, their new owners eager to show off their alphanumerical trophies.
Other, even bigger, prizes – such as EN61AND, with an expected reserve price of £5,000 – are due to go under the hammer in the next few months. LU61NDA, CH61SEA and TA61THA are all going to attract a few very keen buyers.
But who's in charge of this trade, which has turned over an incredible £1.68 billion in the past 20 years? Where does the money go? Who's getting rich? And who decides what plates we can and can't buy?
'There is a huge demand,' says Damian Lawson of the DVLA, which issues all British number plates.
'The March release of the '11' numbers was our most lucrative launch in 22 years because you could make lots of different names, like AL11SON. DVLA sold a record-breaking £16 million worth of private plates on the first day.'
This is how it works. Since 2001, the third and fourth digits on a British number plate identify the age of a car and change every six months – the current number, 11, will be replaced by 61 in September. In March 2012, the number will be 12, then 62 the following September.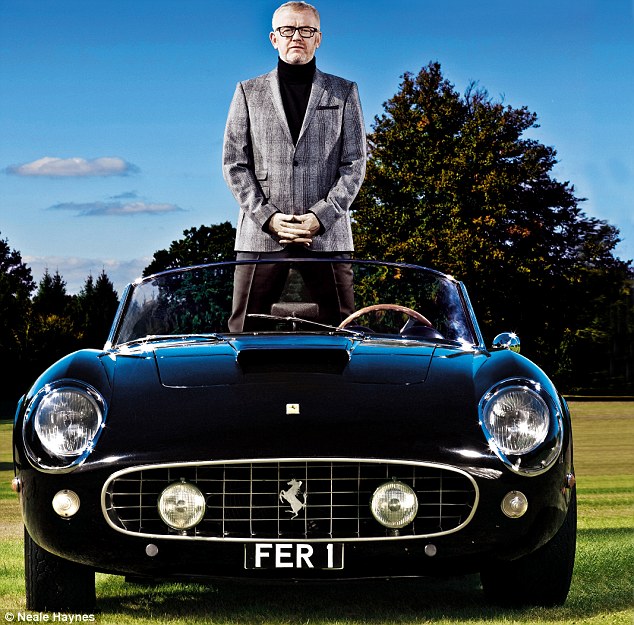 'Private plates are an investment. I've got 11 and I wouldn't buy them if they weren't. I actively go looking for good plates - the best place to find them is in a posh car park,' said Chris Evans.
Identifying words that incorporate the age identifier is the work of Lawson and the Personalised Registration team in Swansea, who have 56 million possible combinations stored on their computer.
First, though, they must prevent lewd number plates slipping into circulation.
'A computer does a lot of the checking, but we have a committee which decides what is and what isn't acceptable,' says Lawson.
Once potential money-spinners have been identified, ownership of the registrations is auctioned off, with the money going to the Treasury.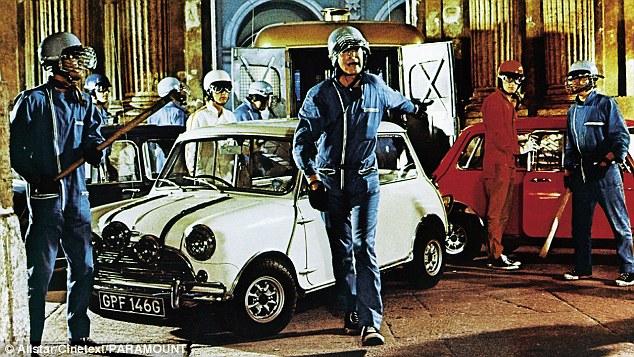 David Morton rebuilt the Minis from The Italian Job, had them signed by Sir Michael Caine, and they're now worth considerably more than the £20,000 paid for them.
At the last event, held at the end of July, 1,500 registrations were sold for more than £3 million. Eighty per cent of those attending are members of the public chasing one specific number. The rest are dealers who buy and sell number plates for a living.
Millionaire Eric Craggs set up his business in 1981.
'Back then, the DVLA did everything they could to stop transfers happening,' he says.
'You had to buy a vehicle for the number plate. At one point I had 1,500 motorbikes in three pig sheds, just so I could keep the number plates!'
The number plates on two of his own cars are EC2 and EC5. Short registrations like these don't usually come from the DVLA, but from existing owners – as they were all issued in the early year.
These fetch the highest prices.
Live columnist Chris Evans explains: 'Private plates are an investment. I've got 11 and I wouldn't buy them if they weren't,' he says.
'I actively go looking for good plates – the best place to find them is in a posh car park. I leave a note on the windscreen asking the owner to get in touch!
'I bought FAB 1 and 1 FAB first, because I thought they were the coolest plates in the world. The best plate I have is FER 1 because I am mad about Ferraris. I buy private plates because I hate the British number plate system. British plates are random, ugly and annoying.'
They don't have to spell anything to be valuable. Take HMP 729G, GPF 146G and LGW 809G.
In 2006 they were attached to three piles of rusting scrap. Yet the owners of that scrap managed to auction if off – for a total of £20,000. How?
David Morton, who remortgaged his home to raise the money to buy them, explains: 'These plates are all that is left of the Minis used in the film The Italian Job,' he says.
He rebuilt the Minis, had them signed by Sir Michael Caine, and they're now worth considerably more than £20,000. It goes to show what a 20in strip of plastic can do.
CASH ON A PLATE
The highest price paid for a plate sold by the DVLA in the UK was £352,000 for plate 1 D. The highest ever price paid for a number plate sold by a dealer was £440,625, for F1 in 2008.
Celebrities with famous plates include Vinnie Jones (100 VJ), Phil Tufnell (BE57 CAT), runner Iwan Thomas (R400 RUN), Ian Botham (B33 FYS) and Lord Sugar (AMS 1).
Personal plates can be a good investment, if you make the right choice. VIP 1, which originally belonged to Pope John Paul II's Popemobile, was bought for £62,000 in 2004 – two years later Roman Abramovich bought it for £285,000. HEN 2Y cost £6,300 in 2005, and was bought for £20,000 in 2010
Emirati Saed Abdul Ghaffar al-Khouri with plate number 1
Buying a Private Number Plate from Platehunter Ltd could prove to be an excellent investment. In many cases it could give you a far better return than normal forms of investment.
What should I buy when looking for an Investment?
When looking for an investment it's important that you buy the right registration mark. Paying that little bit more for the right registration mark may give you a bigger return in the long run. For example common surnames such as Jones , Brown , Smith , Williams are going to attract far more interest than surnames such as Xarras or Zagoria. The same applies to peoples forenames ie James, Jon, Emily and Chloe. So if you are looking to buy a registration mark that contains peoples initials this is something to consider.
Registration marks that closely represent peoples full names are also a great investment. For example LA11 RNA looks very similar to LAURNA. These types of plates can be more expensive but may prove to give you a better return in the long run.
Registration marks which contain the number 1 can also be a great investment for the future. The mark itself shows you how exclusive the registration is. As a result they can be harder to come across. This is mainly to do with the client not wanting to part with such a status symbol. When they do become available they often attract huge interest.
Putting a Value on a Registration Mark?
When deciding what to invest your money in, normally the registration mark which best represents the name or word is going to give you the best return on your investment. This is reflected in the price in which it is on the market for. Decide what type of mark you are interested in then use what budget you have to buy accordingly.
If its a mark with a name, word or intials in it, Platehunter will endeavour to secure you the investment that is right for you.
REMEMBER WHILE YOU'RE DRIVING AROUND WITH YOUR NEW PRIVATE REGISTRATION MARK. YOUR INVESTMENT COULD BE INCREASING IN VALUE