Buying a Number Plate
Buying a cherished number plate from Plate Hunter couldn't be easier. Simply search for your private plates and buy personalised number plate online today.
Step 1: USE ONE OF THE SEARCH BOXES ON THE MAIN HOME PAGE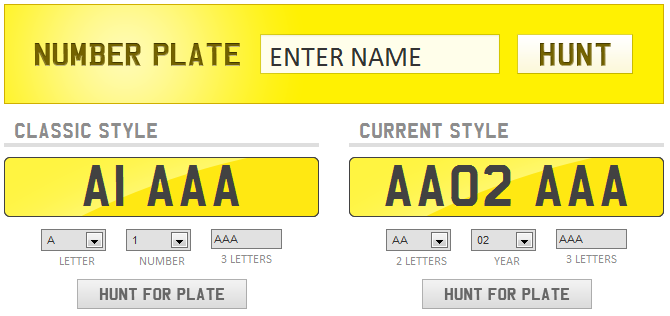 Step 2: TYPE IN YOUR DESIRED REGISTRATION
Step 3: ONCE YOU HAVE FOUND THE REGISTRATION YOU ARE LOOKING
FOR CLICK ON THE BUY ICON
Step 4: NOW DECIDE WHAT TYPE OF ACRYLIC PLATE YOU WANT WITH
YOUR PURCHASE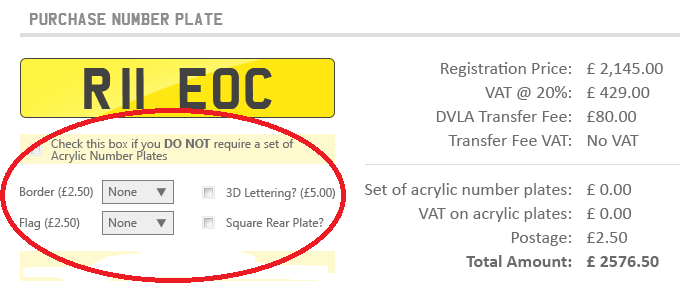 Step 5: MAKE YOUR PAYMENT USING OUR SECURE ONLINE PAYMENT FACILITY


Step 6: SIT BACK AND RELAX WHILE WE HANDLE ALL THE PAPERWORK


If you cant find the plate you are looking for don't worry, Plate Hunter will hunt down your perfect
plate. Give one of our professional staff a call on 01952 588888
or contact us.
ALL IMAGES SHOWN ARE FOR ILLUSTRATIVE PURPOSES ONLY