Number plates have been around for years, but we tend to lack the knowledge of where they come from, and most importantly, who invented them.
Some of the greatest world records came from number plates (one was even bought in the UK for £518,000!), and the history behind them is pretty impressive.
We see personalised ones all over the place, yet when we buy a car they come automatically. But where did they originally come from? And who invented them?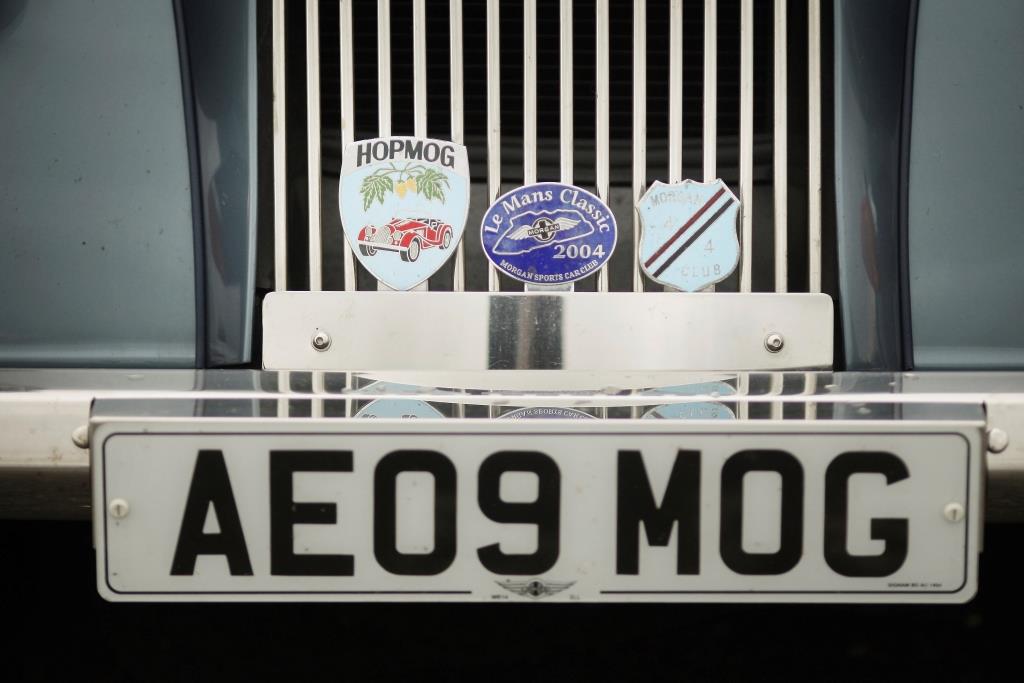 The first introduction in 1903
The first instance of number plates came into practice under the Motor Car Act 1903.
Before this time, many cars could not be identified to their owners, so the Government created the number plate scheme to do as the name suggests and 'personalise' the car. The first number plate ever to be used was 'A1', which was issued in London.
Number plates around this time consisted of a one or two-letter code, followed by a number between 1 and 9999.
However, these plates were not given out randomly. The first and/or second letters in the sequence acted as an area code (similar to that on a postcode!) and indicated which area the car was registered.
The letter A was assigned to London, B was for Lancashire and West Riding of Yorkshire claimed C. When these letters ran out and there was not enough space for other up-and-coming cities, two letters were used. AA was to indicate the car was from Hampshire, AB was for Worcestershire, and so on. The only letters that were not used were G, I, S, V and Z as they were reserved for Scotland and Ireland.
Running out of plates!
By 1932, number plates were running out. Because more and more people were getting cars by this point, there would soon be none left for new cars!
In order to combat the lack of plates, the entire number plate system changed. Instead of using 2 letters before the plate and up to 4 letters after, number plates were given three letters and up to 3 numbers.
The first issue of this kind of number plate was issued in Staffordshire, July 1932. The plate 'ARF 1' distinguished the start of a new number plate era, but it wasn't set to last for long!
The switch-around
By the 1950's, the same issue occurred. There were more cars on the road, which then meant more number plates were being used up. To avoid the boom in the bustling car industry using up all of these number plates, a new style of plate was used.
Instead of the typical registration plate, the government swapped the order of the plates around and created reversed registrations. One of the first plates of this type that were issued was '1000E' in Staffordshire and '1 AHX' in Middlesex.
Because there were many number plates that could create 3-letter words, a handful of combinations were banned. The plates 'ARS', 'BUM', 'GOD', 'JEW', 'SEX' and 'SOD' were not authorised (which is probably not a bad thing!), as well as 'DUW' due to it being the Welsh word for God.
The letter Q
In 1983, the letter Q was being used more often in number plates.
Before this time, letter Q was only used for temporary car imports; however the rapidly growing population of cars in the UK meant that again, options were running out.
In the late 90's, personalised number plates really became a fashion accessory. The words 'S1 MON' and 'W4 TER' could be created using this number plate style, and people began to become more creative with the way that they accessorise their cars.
The current plate system
The number plate that your buy on any car today will be under the Government's new number plate scheme, which was introduced in 2001.
This kind of plate is specified in different parts, as shown with this number plate:
AA: The AA part of this plate specifies an area code. For this particular plate, it shows that the car was registered in Peterborough.
02: The '02' section of this number plate shows that the car was registered between February 2002 and September 2003.
AAA: The end of plates like this can be completely random. So long as the plate contains three letters, it's almost pot luck what you end up with!
If you're not a fan of the standard version and would like a brand new personalised number plate, get in touch with us. We'll help you find your ideal plate that suits you and your budget perfectly, and you'll be showing it off on the road in no time at all!